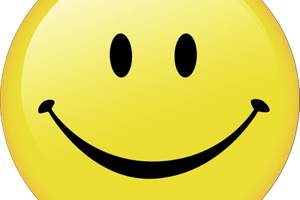 A pleasing and heart warming compliment on the Fit Jazz forum from one of our Fit Jazz customers!  Thank you for your support! It is reviews like these that spur our passion to improve Autokinetics and serve our customers better! 🙂
"Hi,
I would like to compliment Auto Kinetics for their good customer service today.
I was at their shop this afternoon to check out the new ContiComfortContact 5 tyres.
a) As I wasn't exactly sure if I needed a tyre change, Jake (one ofthe 3 bosses) offered to test drive my car. After the test drive, he commented that my current set of Goodyear Assurance tyres still looked 'new' with the treads left, and the decision was really up to me to change to the new CC5. There was absolutely no hard selling of any sort. 
b) It was a joy chatting with Jake and James (the technician) on tyres. Jake was also very patient when explaining to me the design of the CC5 and other stuff on honda fit as he owns the same car. It was all before I made up my mind to change my tyres.
c) James was very proficient when doing wheel balancing on all 4 wheel after changing to the new CC5 tyres. He even showed me that one of the rims appear to be 'warped' as it wasn't rotating smoothly on the balancing machine. He seemed meticulous and careful doing balancing on each of the tyres. I have been to quite a number of 'famous' tyre and car workshops and they are always in a mad rush to do the wheel balancing and none seemed to bother to check if there's anything amiss with the rims.
d) When I was concerned about my wheel alignment, Jake offered to help me check FOC using their latest machine. The machine looked so cool, really!
e) I met up with Wee (one of the 3 bosses too) towards the end and he seemed a friendly person. Chatted for a while and got to know how all 3 bosses met and set up this shop with passion.
They are all young university graduates by the way.
So in the end, I did take up their last set of 195/55/15 CC5 tyres. I must say that the customer service was excellent, the best I have encountered so far.
Thanks!"