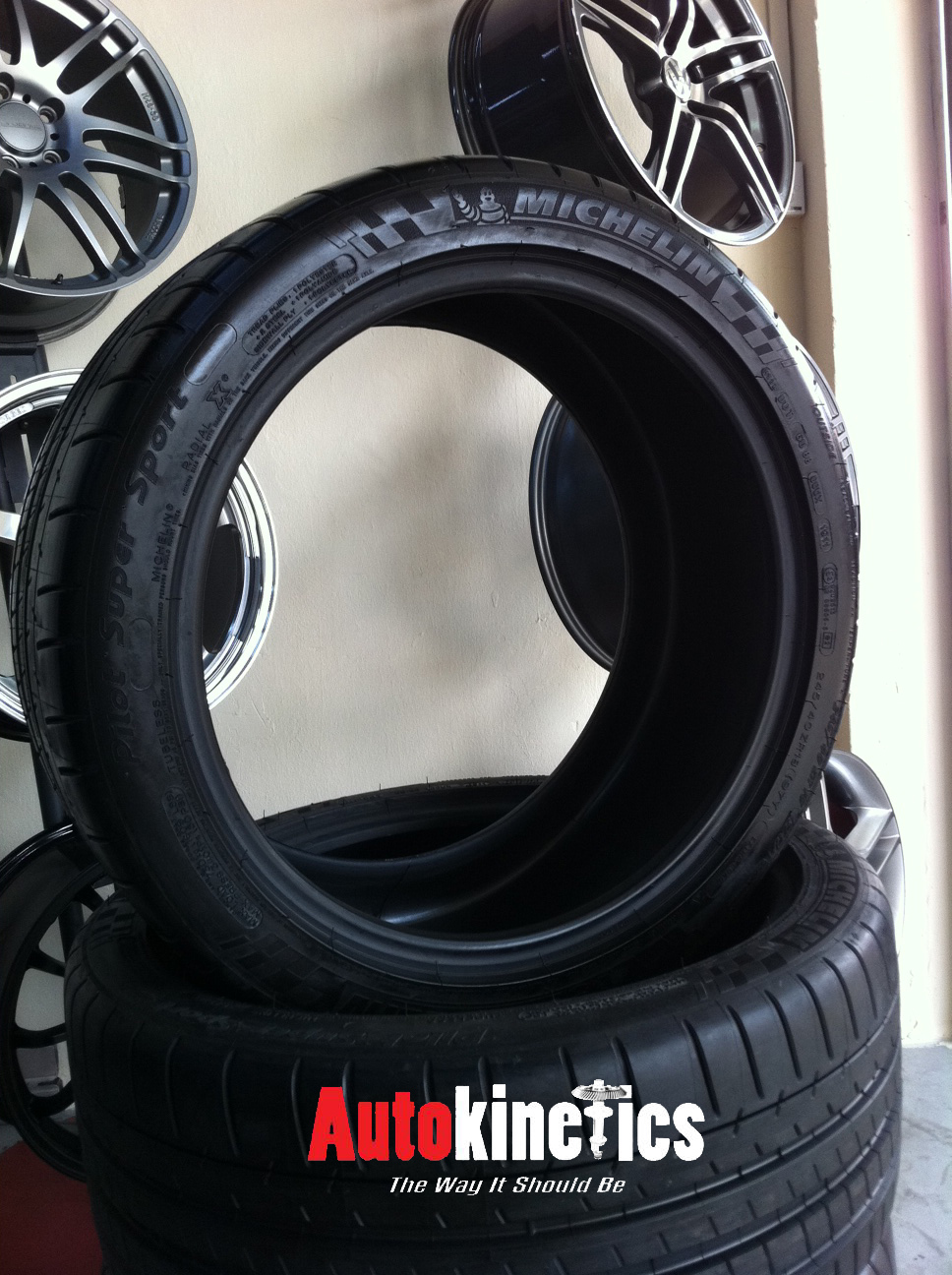 But if you are viewing this, you know that you are looking at good stuff. We are back guys, are we are bigger and better than ever!
Introducing our new arrivals from Europe, brand new fresh Michelin Pilot Super Sport! The perfect balanced tires from the wizards of tyre manufacturers. Reviews coming up soon!
Also, we have other assortment of various Michelin tires for everyone. Please do not hesitate to call us for enquiries!

AutoKinetics – The Way it Should Be