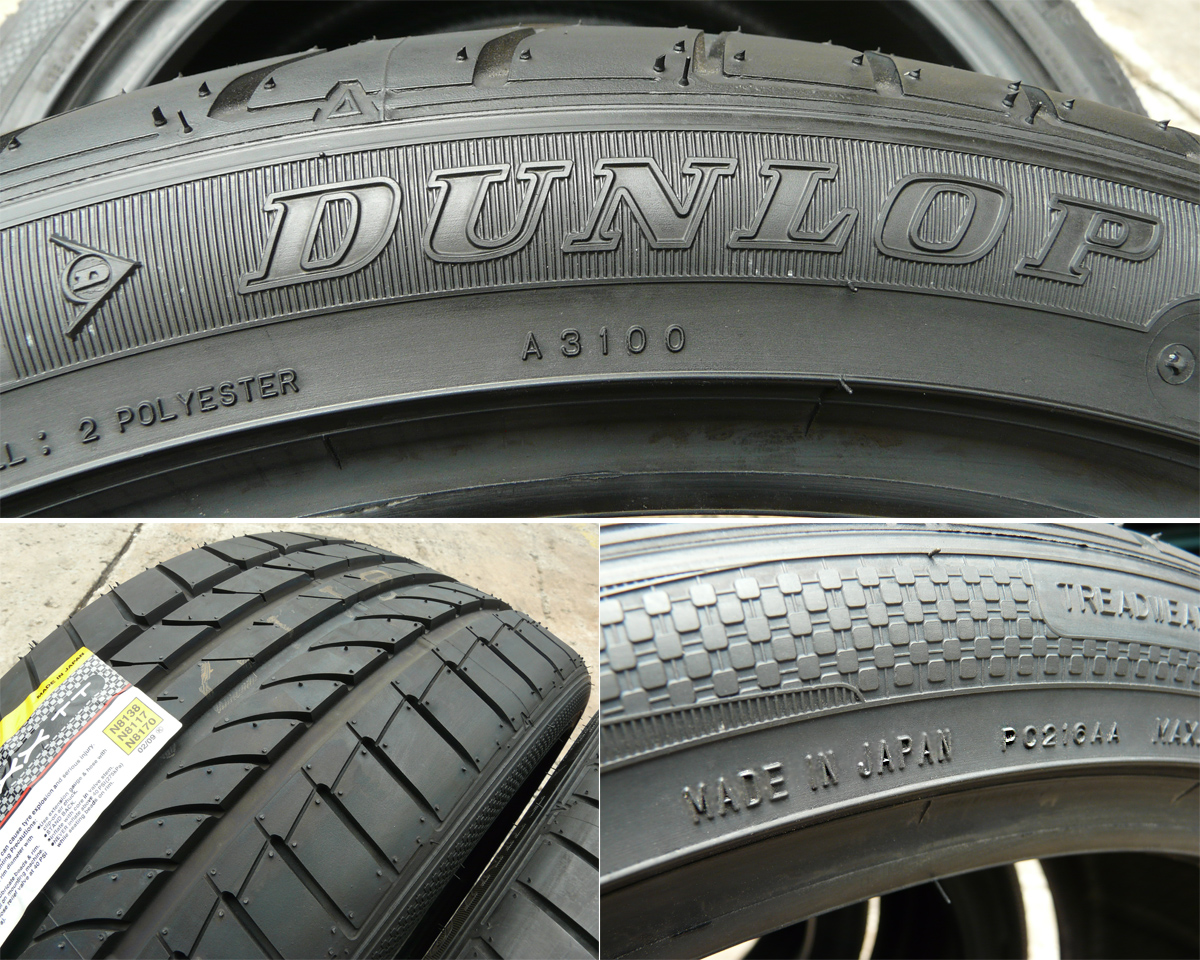 Introducing the Dunlop SP Sport Maxx TT, Dunlop's Flagship Premium tyre for the Singapore market.
The SP Sport Maxx TT features an asymmetrical modern tread design, coupled with innovations such as:
Sidewalls reinforced by DuPont's Kevlar polymer
Jointless Band Technology to maintain structural integrity at high speeeds
MFS (Max Flange Shield) to protect rims
Rubber compound adapted from motorsports research
Multi-Radius-Tread (MRT) technology to distribute contact patch pressure smoothly during cornering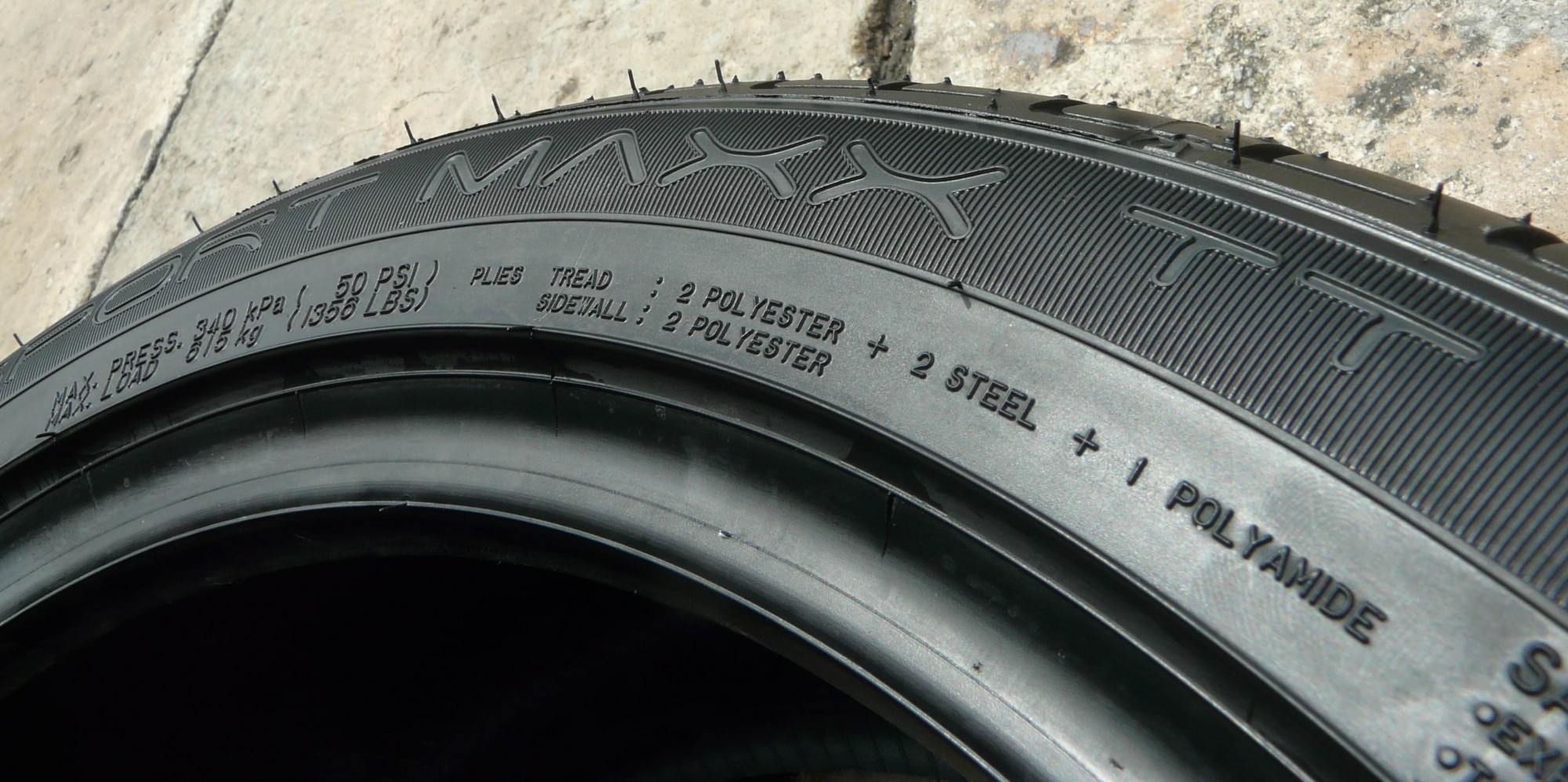 With the SP Sport Maxx TT, Dunlop has created a very competitive entrant in the Summer Ultra High Performance tyres market, going head-to-head with familiar tyres in Singapore such as the Bridgestone RE050A, Michelin PS3, Continental CSC3 and Goodyear Eagle F1 Asymmetric. Such tyres usually perform well on normal street driving, with the capability for the occasional hard driving. They are otherwise known in the market as all-rounders.
In fact, we have already done a review which pits the Dunlop SP Sport Maxx TT with the Continental CSC3 and Michelin PS3.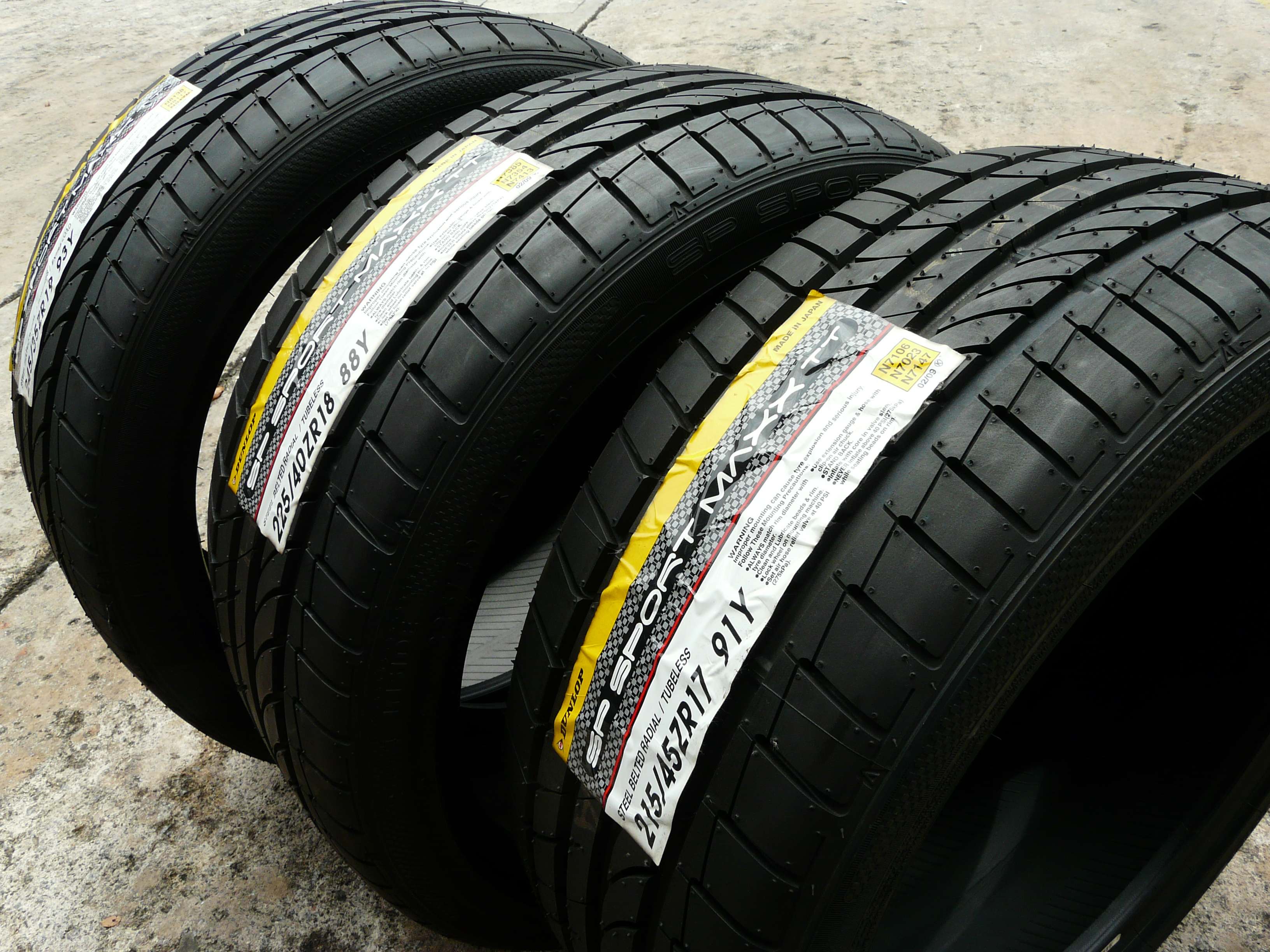 Let's take a look at some of the innovative features in detail to understand why the SP Sport Maxx TT tyre performs very well in many international tyre reviews.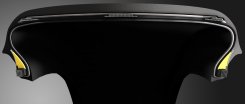 DuPont™ Kevlar® Engineered Elastomer (EE)
Without boring you on the material properties of the Kevlar material, let's just say that the Kevlar short fibers are highly resistant to thermal decomposition, while providing high strength and modulus. The incorporation of Kevlar into the tyre compound is considered to be a breakthrough in tyre technology.

By using Kevlar material in the entire apex compound of the sidewall, it creates a rigid structure resistant to torsion and compression, which in turn translates to improved dynamic behaviour especially at high speeds and high temperatures. They also result in enhanced stability during cornering and improved road feedback.
By the way, adaptations of Kevlar are used in bulletproof vests all around the world to save lives, thus wouldn't it be of some comfort to know that it can potentially save lives when cornering at speeds bordering on insanity?
Multi Radius Tread Technology (MRT)



MRT ensures a homogeneous pressure distribution in the contact patch, whilst simultaneously delivering a larger tyre foot print – delivering superior dry handling, without compromise in the wet. This simply means good contact of the tyre and road regardless of changing road conditions.
Max Flange Shield (MFS)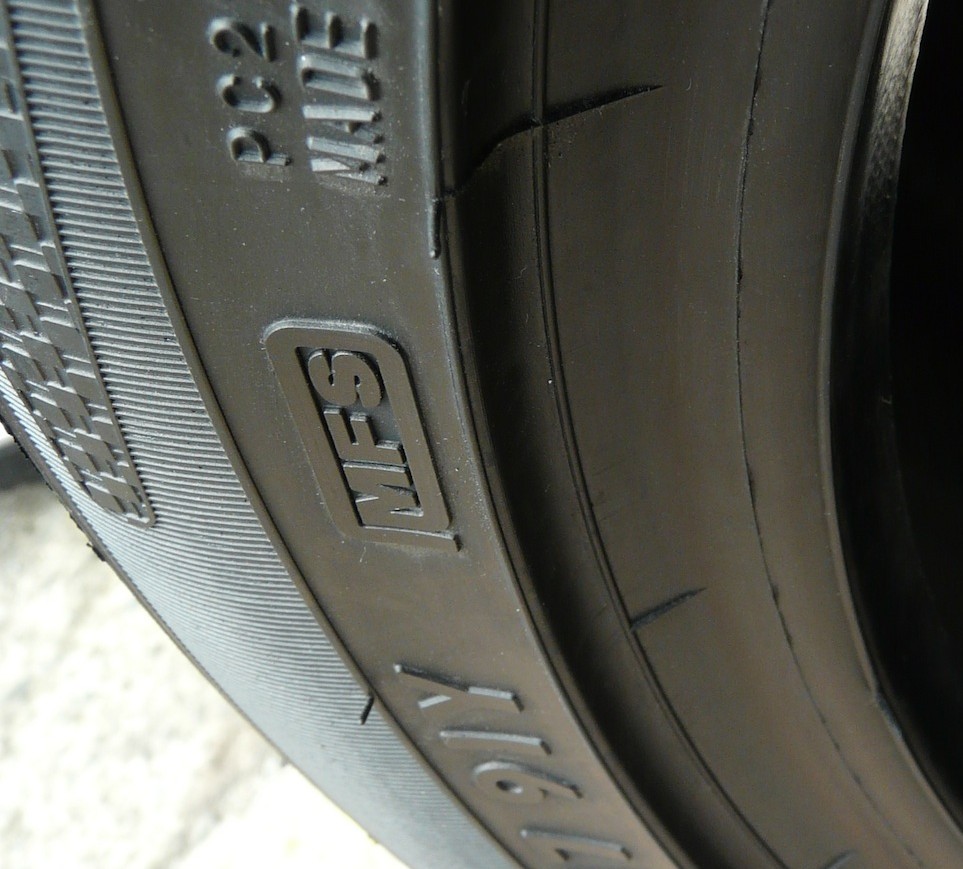 MFS protects our precious and beautiful rims by simply having rubber that extends outwards so that the rims will never be flush with the tyre, thus preventing the rims from being scratched in the unfortunate event we scrape the irritating curbs.
Road Tests
In independent road tests, the SP Sport Maxx TT exhibited excellent road holding abilities during hard cornering thanks to the stiff sidewall, while providing a firm ride at speeds above 100 km/h, i.e. the vehicle will not "hunt" for the direction line even after a hard correction between lanes. In addition, vibrations were absent from the steering wheel even at aggressive cornering, meaning the MRT technology is working at keeping a homogenous contact patch.
Granted, there was a little low level growl that is felt, not heard, at low rolling speeds but it was eliminated at cruising speeds and the tyre betrayed very little road noise. This may be due to the tyres being freshly installed and run.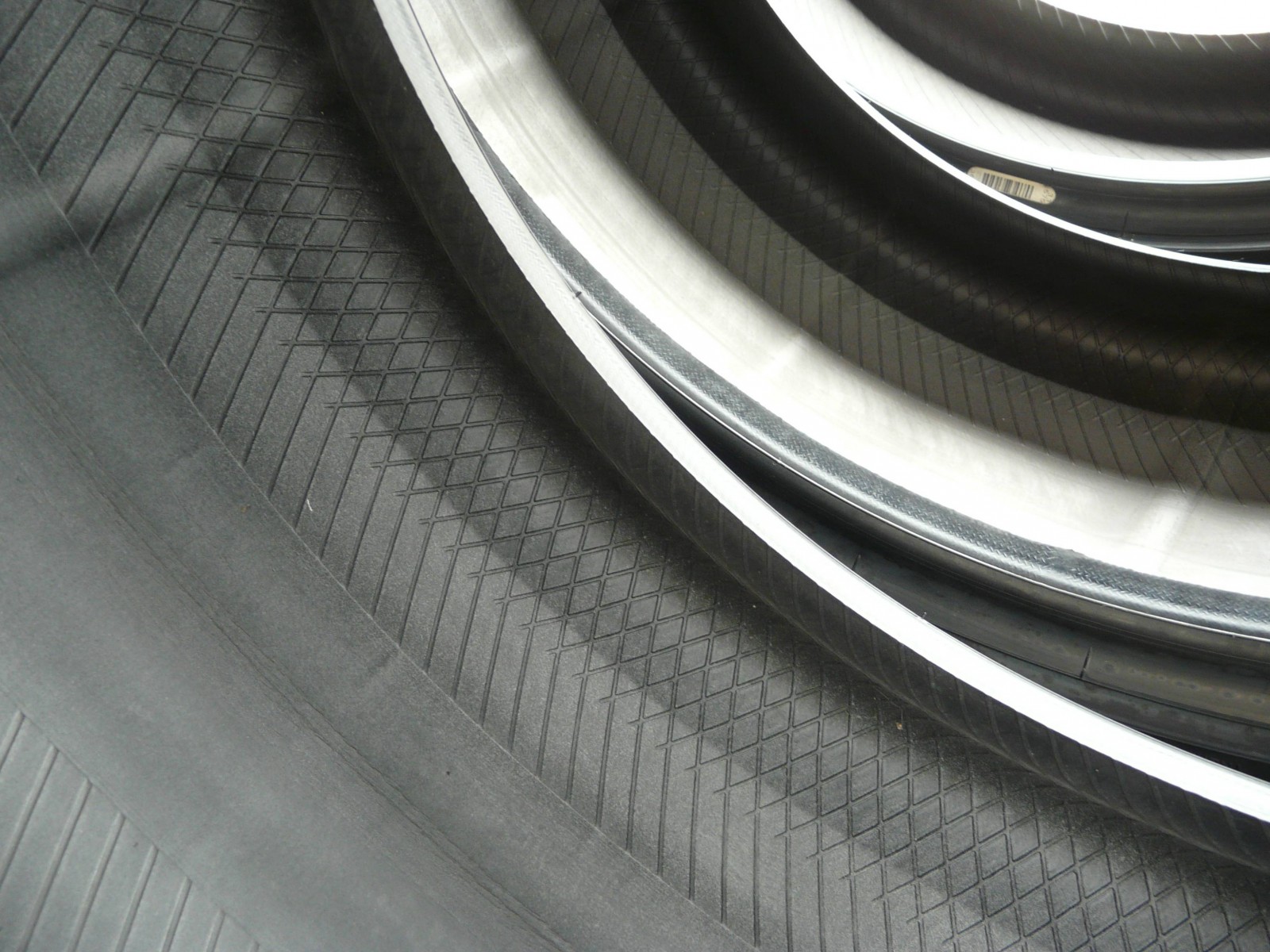 But don't take our word only, here is the objective tyre review from TireRack.com, pitting the Dunlop against the CSC3, Pirelli PZero Rosso and Yokohama ADVAN Sport in a series of dry and wet conditions.
[youtube http://www.youtube.com/watch?v=A4gycRGkMBk&w=560&h=349]
If you are ready to look into an alternative performance tyre instead of the usual suspects, the Dunlop SP Sport Maxx TT will serve you very well, and maybe even exceeding your expectations, thanks to its excellent build quality and innovations built in.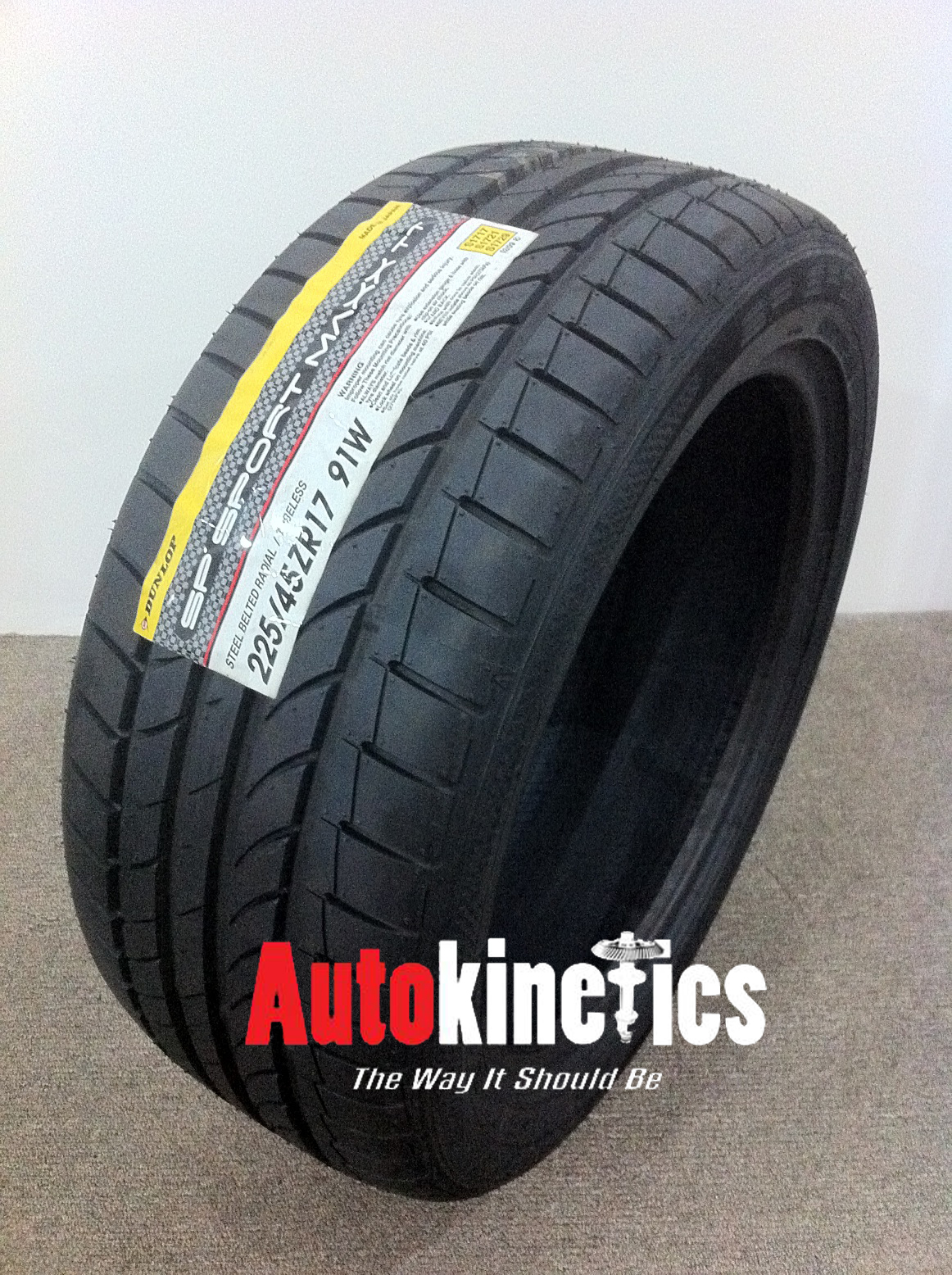 The Dunlop SP Sport Maxx TT are already widely available on the market by the time you read this, and here at AutoKinetics, we have a variety of sizes to fulfill your needs. Do check out our promotions, and do not hesitate to give us a call for enquiries!
By the way, our readers have frequently confused the SP Sport Maxx TT with the SP Sport Maxx. Please take note that these are different tyres, Sport Maxx being a rotational tread while the Sport Maxx TT being a new asymmetrical tread. The person who thought of the naming for these series of tyres should be shot…

AutoKinetics – The Way it Should Be